Living in New Zealand good stash isn't always easy to come across and I often think the cost of postage is excessive when shopping online from overseas, so when I saw that
MaryKathryn
was doing free postage on all orders (international included) I jumped at the chance to order some stash. It arrived just over a week later too - I was very impressed!
So here are my new charts -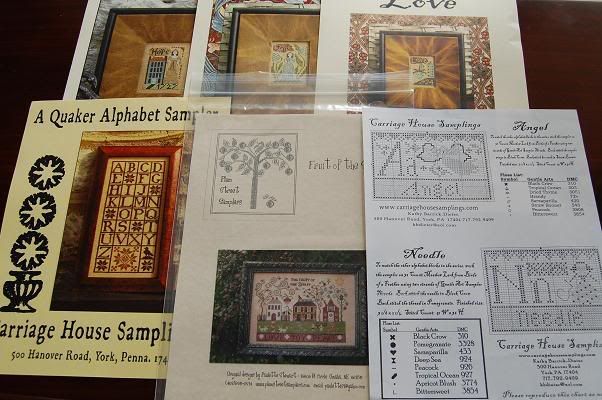 I have liked these charts for a long time, so have already finished up Faith by Carriage House Samplings. I changed the wording of 'Faith' to 'Hope', and am going to make it into a fob or pincushion for someone I know who is going to be trying IVF next year.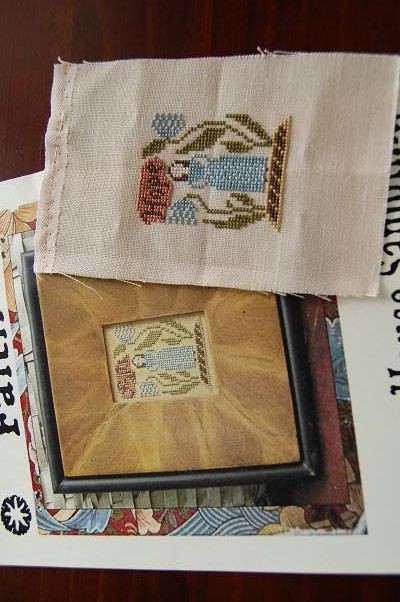 My cats really make me laugh - Tess came home with glitter all over her head the other night. I suspect she must have been snooping around in someone's house under their Christmas tree! Giggsy has FINALLY learnt to use the cat door - we only installed it in
May 2006
!! And wee Meg, who usually likes to wake us up by scrabbling around under the bed when she wants out, has started taking a more direct approach - walking over me, and then rubbing her face in mine!
Had better finish up, I'm off out for our usual Saturday lunch shortly. OH has decided to take a half day today (the joys of being your own boss) and will be joining us which is great. Hope you all have a great weekend!