The colours in the photo are not true to life (the weather is cold, wet and dark), but it's finished. It's really pretty, and I'll probably get it framed quite soon.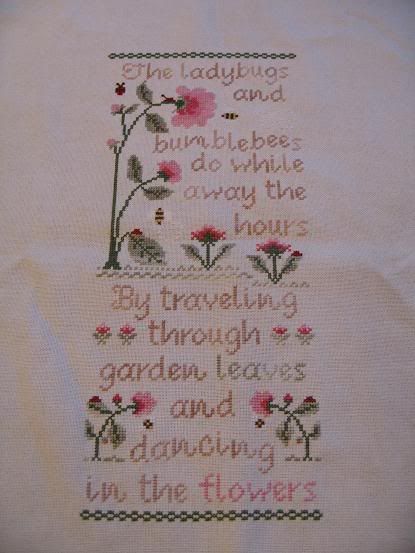 I also dug out my Long Dog sampler and have put a few stitches in, after a long break from it. I don't know why I felt unmotivated, I adore it and it's so enjoyable to stitch. I'd like to get it finished this year since I have the year stitched already. I still haven't finished Drawn Thread's Lily of the Valley, and it has 2005 on it. :0)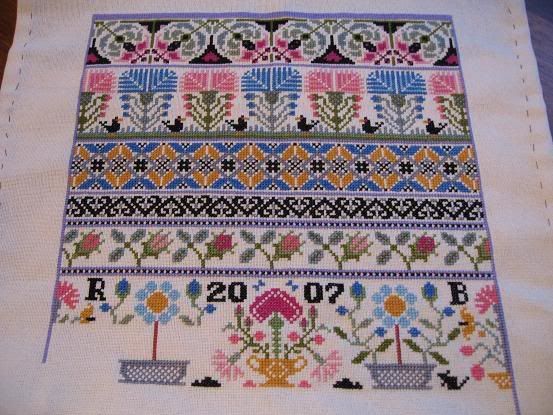 Hope everyone has an enjoyable weekend!