and (hhhh-hmmm) 33 even more recently :0) (Sorry to Billy Connolly for pinching his joke!). Yep, it was my birthday yesterday. I can't believe how fast they come around, but hey I don't mind being spoiled and spoiled I was...
I was touched to receive a beautiful fob from
Carol
in the post for my birthday. Thanks again Carol - you are such a generous person, and a constant source of stitching inspiration. The fob is beautifully stitched and finished, and my Mum and sisters oohed and ahhhhed over it last night when they came around for dinner. I love it!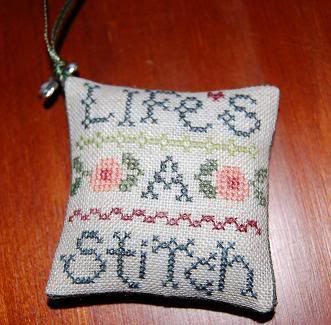 The spoiling continued... look what my family gave me!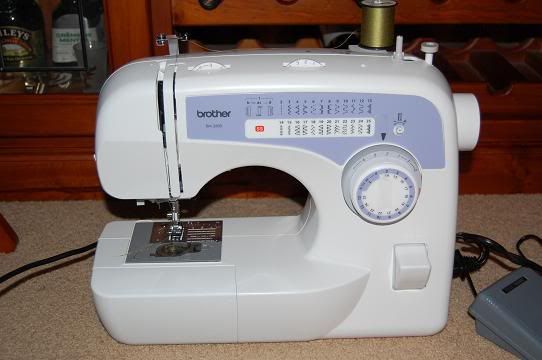 We had a great laugh last night getting it up and going. Now to learn to sew :0)