Thanks for all your birthday wishes and comments on my last post! :0)
I have finished my part on Debby's RR for the 'Hello Neighbour RR'. I stitched Rose Cottage by Elizabeth Designs, with a few modifications. As usual it's a poor photo when uploaded, but you can click it for a clearer view.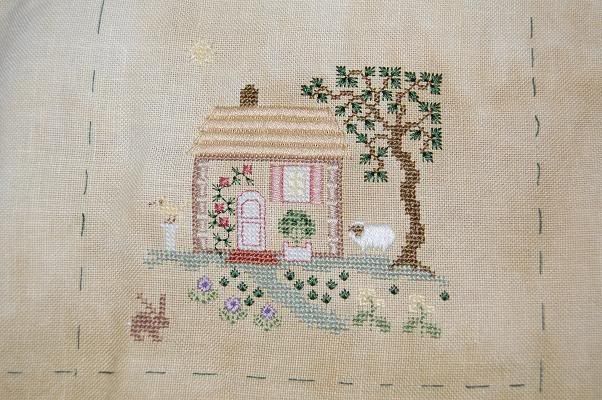 I haven't done any other stitching, and haven't even used my new sewing machine yet because I've been unwell. I had plenty of time to watch my new DVD set -
The Forsyte Saga
though (which was fantastic). Hopefully I'll have a more productive stitching/sewing week this week.
Tess has also been sick. Here she was last Tuesday morning creating havoc while I tried to make the bed, by the evening she had completely crashed. They don't know what is wrong with her, but she's showing signs of improvement now which is a relief.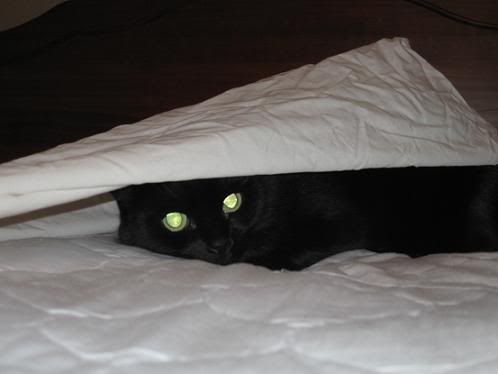 Have a great week everyone.