I hate to say it but I am glad to see the back of my Hello Neighbour RR for now. I'm sure it was just a psychological hurdle, but it just seemed to go on and on and on...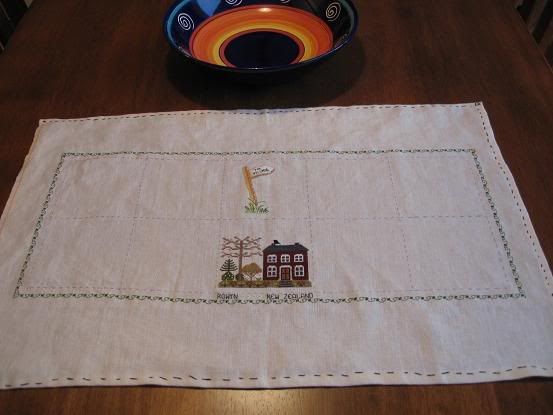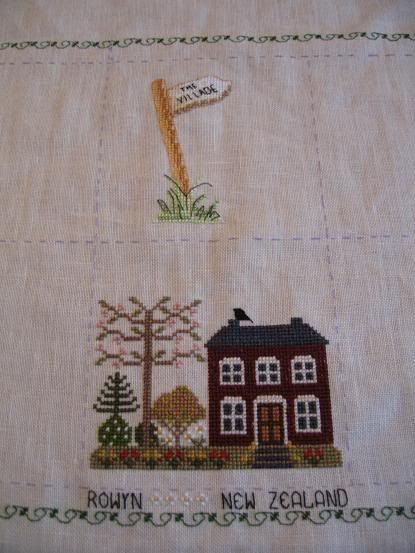 I would love some advice on Q-Snaps. I got some last Christmas, and the fabric slides around in them and I can never get the fabric sitting straight - I find them a real pain. BUT I'm sure it's just me using them incorrectly, as I know many stitchers are very fond of their Q-Snaps.
On Thursday night OH became a citizen of New Zealand. Here he is in the Mayoral chambers doing his affirmation.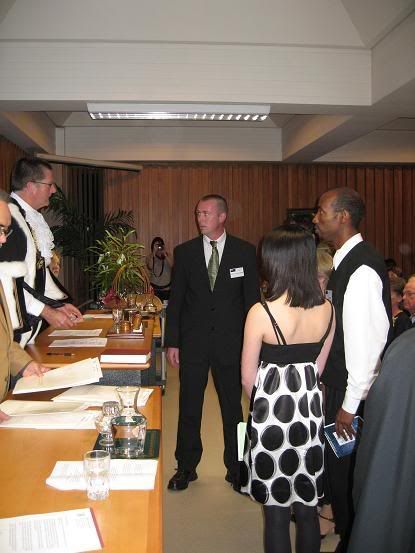 A child screamed through most of the ceremony, and the dinner at a nearby restaurant was ruined by ghastly service... so it wasn't the greatest of nights. However, he's a Kiwi now and that's what counts. We had some laughs too though - someone asked if anyone wanted their photo taken with the Mayor before he got his gear off! They meant his Mayoral robes, of course. :0)
This week I've resurrected one of my old interests - genealogy. In the space of a few days I've gone back to 1678 on one line of the tree and made contact with some not too distant relatives. Great stuff. I highly recommend the ancestry.co.uk website for anyone else interested in their family tree. Some parts cost, but you can still search for a great deal of information without handing over any money.
Well, must go as I'm picking my sister up to bring her up here for the night. Hope you are all enjoying your weekend (long weekend for Kiwis - yay!).