I haven't stitched since I last posted. My sister and I did some scrapbooking last weekend, so here are some photos of my finished pages for those 'stitching scrappers' out there.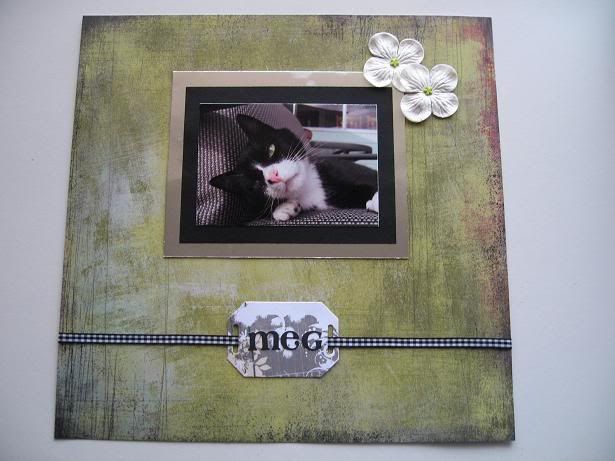 I know I bang on about petitions, but anyone wanting to sign a petition to help get Polar Bears and their habitat listed as 'threatened'
please click here
. I saw a story on a Polar Bear on Sunday night which moved me to tears. I can't believe I didn't know how dire their situation is.
There's no news to report on the caterpillar/chrysalis front. I check it everday but there has been very little change. Apparently they take longer to emerge in the colder weather. I can understand that... it takes me longer to get out of my warm bed on colder winter mornings too! :0)
Anyway, I must find my stitching va-va-voom asap because the Hello Neighbour RR is due to be sent out 1 June, and I haven't even started yet. I might just go and hem my fabric, at least I'll be getting it moving along.