Hope you all had a lovely Easter. The weather was supposed to be wet here, but every day has been beautiful and warm (although the mornings and evenings, not so... they like to remind us summer is long gone!).
I decided to stitch up a little freebie I found on
Deborah's
blog. It can be found in her post dated 28 December 2006. I had a piece of Rose Petals fabric from Countrystitch left over, and a skein of pink and purple Tentakulum (German) space dyed thread which was just perfect for the fabric. I think it came out really sweet (you can click for a clearer view).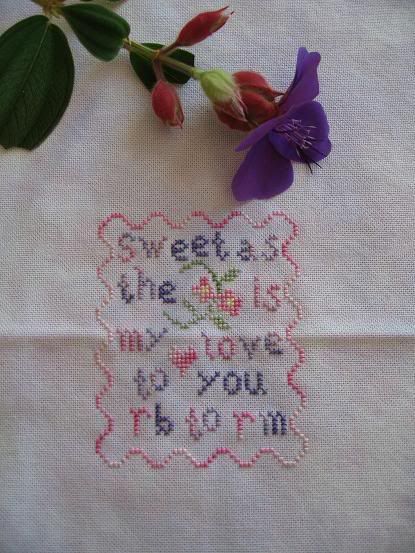 I also worked on my Long Dog sampler and finished another band.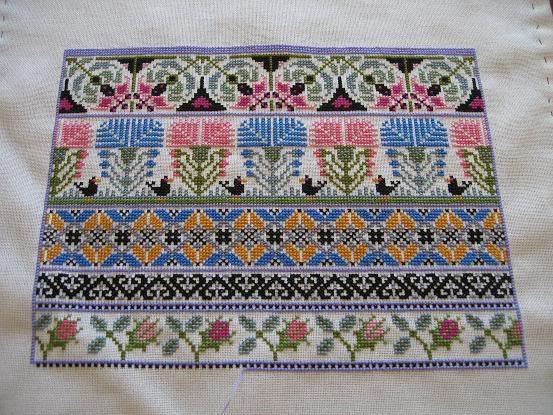 My sister came around too, and we did some scrapbooking. Neither of us were feeling very creative, but we did manage to finish a page each. Well almost, I still need to put some journalling in the wee plastic envelope and seal it up.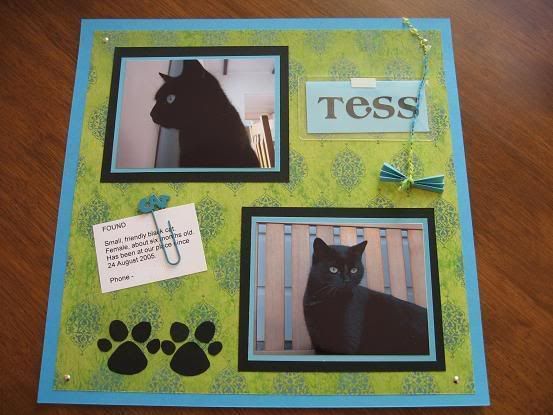 I hope you all enjoy the rest of the Easter break, and thanks to those who signed the WWF petition. :0)