I had seen this cute design on a few blogs recently, so decided to stitch it for myself. The colours are prettier in real life, it's just my finishes always seem to happen just as the light is fading for the day :0) You can find the freebie
here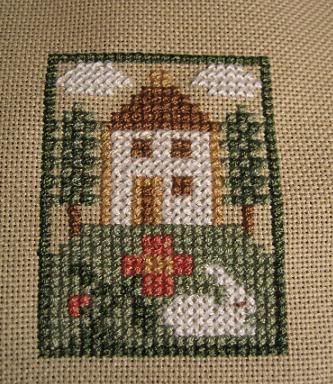 As for the garden surprise. This is the bigger of the two caterpillars just yesterday afternoon...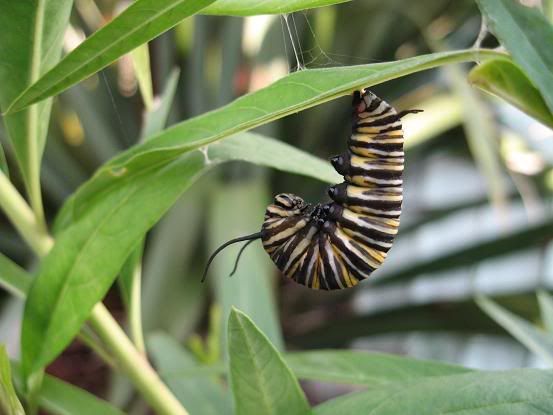 ... and just 24 hours later, it's cacooned!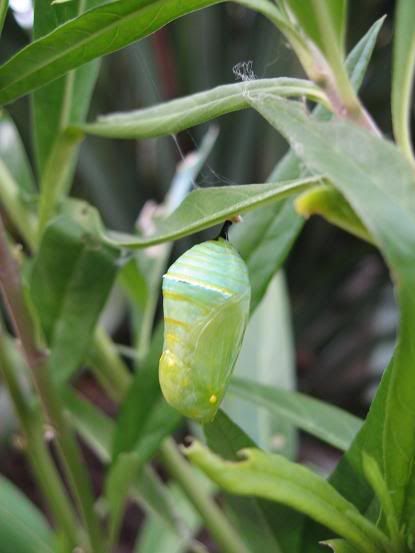 Sorry to those who don't like looking at the caterpillar photos. You wouldn't want to see the large version of the photo above, it's so clear you can see it's little hairy legs. LOL! Anyway, it will be a lot better looking when it re-emerges (oh how I hope I'm not at work when it happens!).
Hope you're all having a good start to your week.