With Autumn well and truly here (brrrr it's been cold at times), I decided to stitch 'Alphabet Tree' from Blue Ribbon designs in an Autumnal colour. This freebie is still available
here
, along with two other lovely ones if you're interested.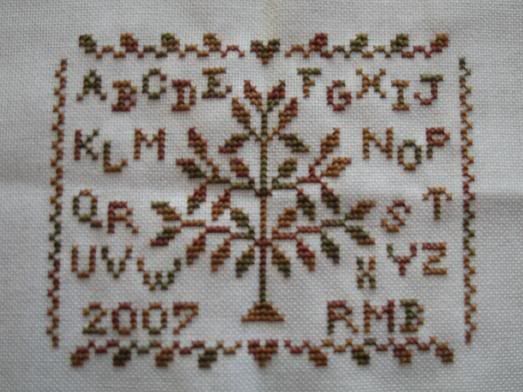 Global warming has my garden very confused. I'm sure my Dahlias should have stopped blooming long before now!
I haven't mentioned it lately... but only two caterpillars remain (a big one and a little one) on my Swan plants. They all disappeared after I went out and bought three extra plants for them to eat.
Anyway - I'm not sure if you can tell in this smaller version of the photo, but this caterpillar looks like it might just be starting to make it's cacoon. Either that or it has a bad a case of the dribbles!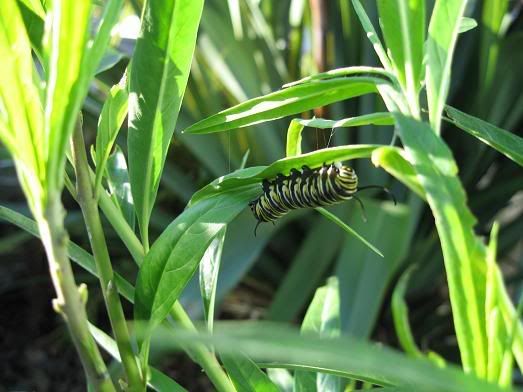 Hope you're all having a wonderful weekend!