Today is ANZAC Day, where Australia and New Zealand remember our war dead. It is a day off work but always quite a sombre one.
Here is a (very bad) photo of my Long Dog sampler (click photo for a clearer view). I am over half way now, and am loving how this is turning out.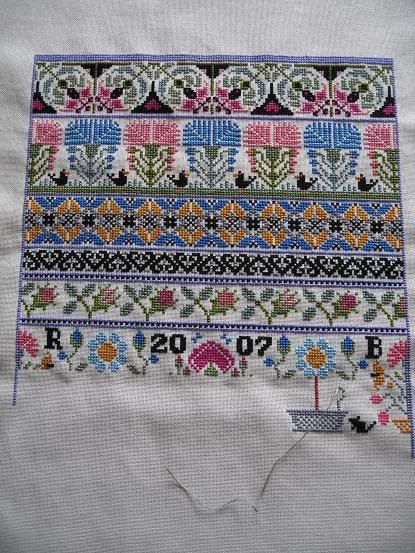 I've been reading up a bit about Monarch butterflies, and I think I've incorrectly referred to this as a cacoon... when it is actually a chrysalis. I read that as they get closer to emerging the chrysalis changes colour, so I checked on mine today and it has gone quite a bit darker. When I look closely I can see patterns reminiscent of wings (check out the second photo)... oh how I would love to know what's going on in there and how it all takes place.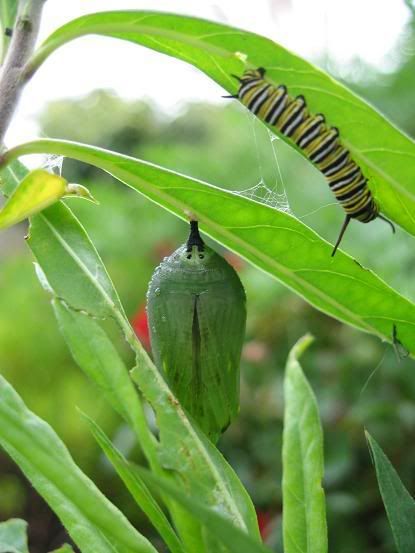 To finish off, here's a photo of my big fella Giggsy. He doesn't know how to use the cat door, so he's enjoying being inside for an afternoon snooze.