A small weekend finish...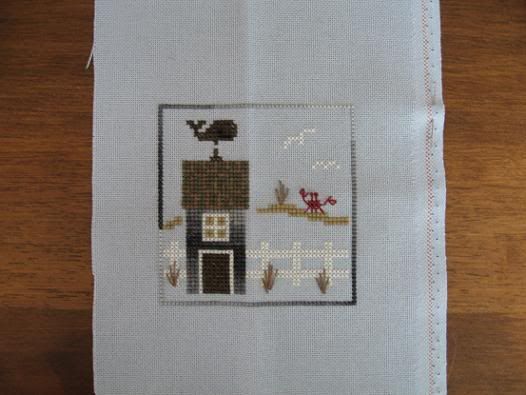 Bent Creek's 'Whale House'
I think I'll finish it into a little pillow, using a similar finishing method as the biscornu. I just realised too... I haven't attached the snapper! It goes between the roof and the whale.
If anyone wants to swap another Bent Creek chart for 'Whalehouse', I'd be very interested (especially if you have Barnyard, Stockyard or Homestead to swap). My email is in my profile.
Hope everyone has a great start to the week.