Thanks for all your comments on Whale House. I decided to stitch this little Heart In Hand snowman over the weekend, and finished it off into a wee pincushion (to practice my finishing off). It turned out kinda cute, but I need to be more consistent with my tension when sewing the pieces together. Maybe next time I'll try adding some cording.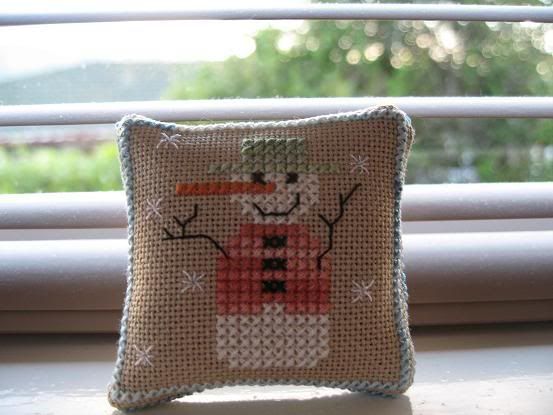 Well, it is goodbye to summer. Daylight savings ended this weekend, and we've had some yucky weather this week... but oh well, next summer will be here soon enough - and think of all the 'good' stitching weather I'll have before then. LOL.
Hope you all had a good weekend.