I've wanted to join the Biscornu Brigade for quite some time... and now I've done it.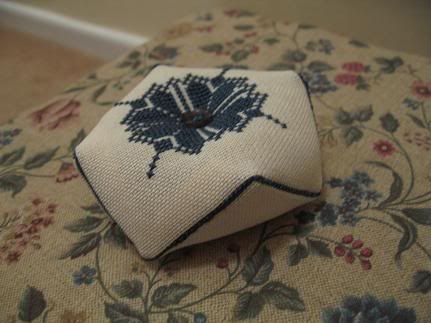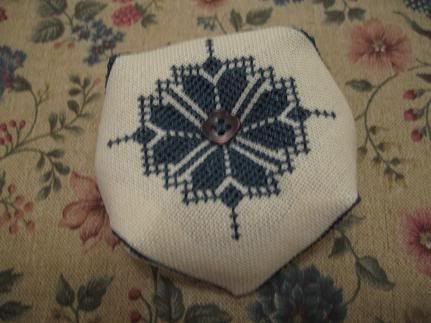 The design is a freebie from
this
German website. I actually saw this design used as a Biscornu on someone else's blog - but I haven't been able to find that blog again. Thanks anyway to whoever it was, for inspiring me to give it a go! :0) It's not perfect, but I hope to make more and improve!
Hope you're all having a good week.