Whales that is!
Wow, what an amazing weekend away for OH's birthday. We were lucky enough to see two Sperm Whales on the Kaikoura coast. I managed only one half-reasonable photo of the whales... they call this whale 'Noodle'.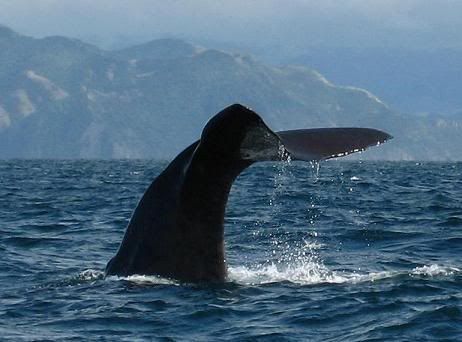 We also saw plenty of seals, some in the water and some at colonies along the coast. As well as a big pod of dolphins playing and leaping out of the water (but too far away to see well).
I'm going to look into a similar whale/dolphin watching tours for our Australia trip in August.
I managed a little stitching on the Long Dog mystery sampler over the weekend.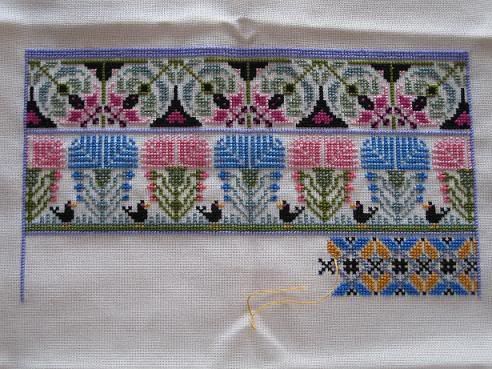 And let us not talk about my disappointment with 'The Looking Glass' (stash shop) in Picton, where NO money was spent. Perhaps I've been spoilt with internet shopping since I was last down that way!?
Hope everyone had a great weekend.