I have my first finish for 2007 - Lavender Hill by Little House Needleworks. It was stitched on 32 count 'Rose Petals' fabric from Countrystitch. I waited until today to take a photo to see if I could capture the colour of the fabric better in the daylight, but it is far more subtle and pretty than what it looks in this photo.
Since I've decided to go purple today, here are a couple of my purple pansies. Wellington is having the coldest summer in 70 years, so it is amazing that anything is flowering at all really. Our native flaxes which usually flower and bring the Tuis (native bird) to our kitchen window haven't flowered at all this year. Booooo!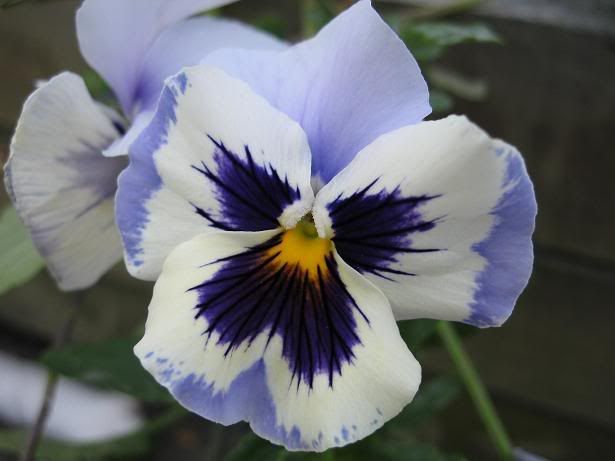 Since I changed my blog over to the new Blogger I've been unable to comment on Carol's blog. Does anyone know how to fix this problem? (Anyway Carol, I'm pleased to read that Angus is home and recovering and belated congratulations on finishing Mystery IX - it is stunning!).
I plan on listing a few charts (Drawn Thread, Little House Needleworks etc) I would like to trade soon, if anyone is interested please feel free to check back.