As you can see I haven't got very far with Woodland Santa, but here's a (not very good) piccie of my slow progress.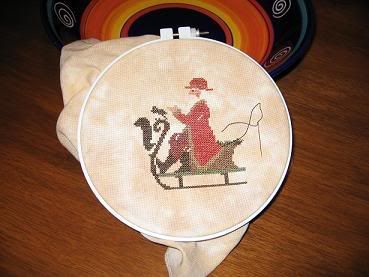 Things are still busy, and not allowing for much stitching time. Dad has been in hospital, Tess is overnighting at the vets tonight :0( , we've had new ceilings installed (hence the dust storm title of this post, what a lot of cleaning up OH and I have been doing), we've also been tidying up the garden now we've got some good weather (yay!). Oh yeah, and then there's Mum's birthday and Christmas preparations... now summer is here I'm starting to get a bit excited about Xmas.
Last week one of my workmates surprised me with this bunch of roses (a crap photo, they don't do these beauties justice) - just to thank me for my help. Wow, I'm still quite astounded and touched.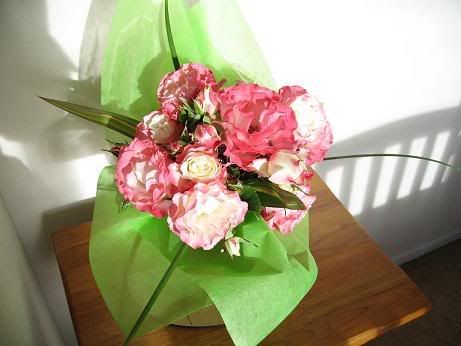 Thanks for the comments on my last post. I laughed at Karen's comment 'Look at that hair'... yup, glad I didn't inherit those curls! LOL.
Happy stitching!