I love summer, there are so many days off work to be enjoyed! Today I've taken annual leave, as it is my Mum's 60th birthday. My sisters and I are going to be surprising her with a day out shopping. She is taking my Dad to a Doctor's appointment and then they are headed to one of her favourite cafes where we'll 'spring' her!
Tonight there is a surprise BBQ for her with some of her older and newer friends. It will be quite a day, considering she thinks she is only out with Dad for a bit and then to what she thinks is just a family BBQ!
Here she is as a sweet wee tot...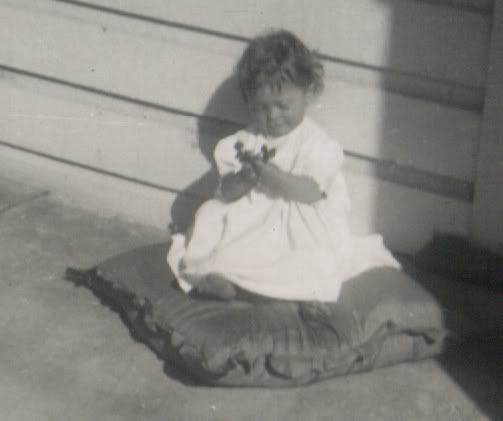 Hope you're all having a good week.