Earlier in the week I was complaining about all the rain, but we've since had some warm, sunny weather and it is meant to last for a few days. Lovely!
We had planned to be out in our front garden tonight cleaning up (OH ripped out the front garden last weekend), but the skip we ordered for this weekend didn't show up. Oh well... guess I'll have to take it easy then! :0)
Here's a couple of photos I took earlier this evening... the violas are newish and growing in a pot. I bought violas and pansies in shades of orange and purple for a certain Northern Ireland Prodestant fellow I know.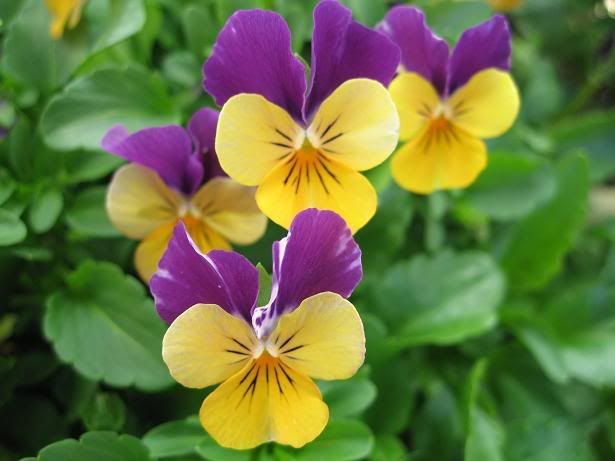 The alstroemeria are one thing which hasn't been ripped out since we moved in two years ago. They flower for most of the year, and are always very abundant.
Here's the big fella who was hanging out with me in the garden while I took a few snaps. If he's looking a little forlorn it's because he was in a very nasty fight earlier in the week, which required some urgent veterinary attention. He's getting better though.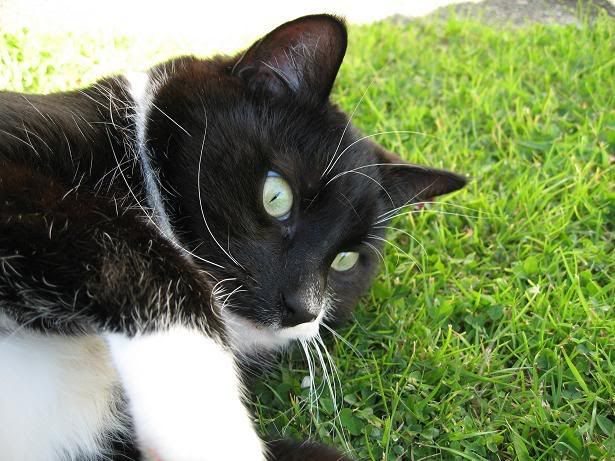 Oh well, I'm off to soak up the last few rays of the day and then I think I'll get my stitching out. Have a fantastic weekend!