I had plenty of time to stitch over the weekend, and started and finished 'Watermelon' - which is a Little House Needleworks and Crescent Colours collaboration. I adore the colours in this. It was a really fun stitch.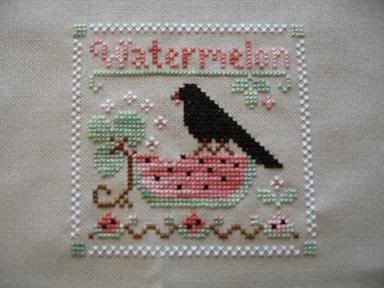 OH must think he's engaged to an ever-increasing stashaholic, here's my latest monthly installment from Countrystitch. It's called 'Hokey Pokey'. I've been hoping for some more neutral colours, and this is just perfect.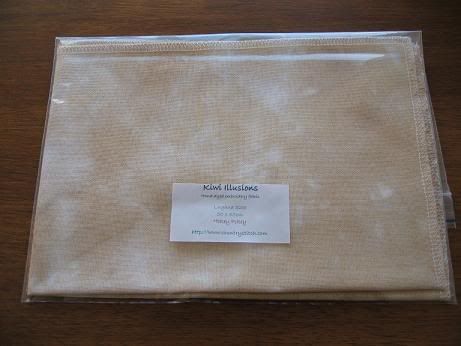 I haven't posted any cat pics lately, so here's one I took a few minutes ago of my big fella 'Giggsy'. He's like so many large male cats... a real softy!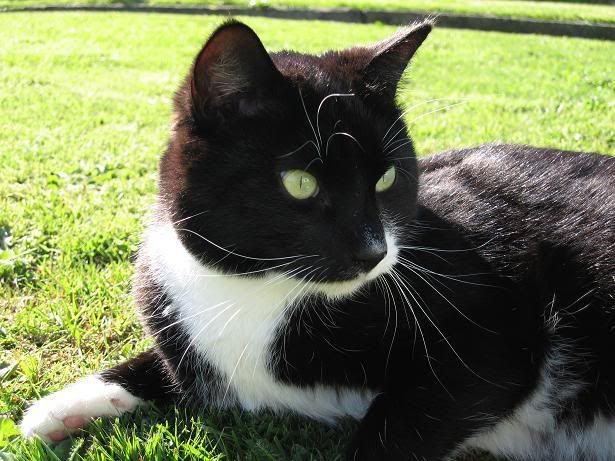 As usual, you can click on the photos for clearer shots (I'll work it out one day!).
Hope your week is off to a flying start...