With all this rain and bad weather we've been having lately, I really am beginning to feel like one.
I have finished stitching The Mermaid Inn. I even washed it and ironed it before taking a photo. As usual, you can click the photo for a clearer view.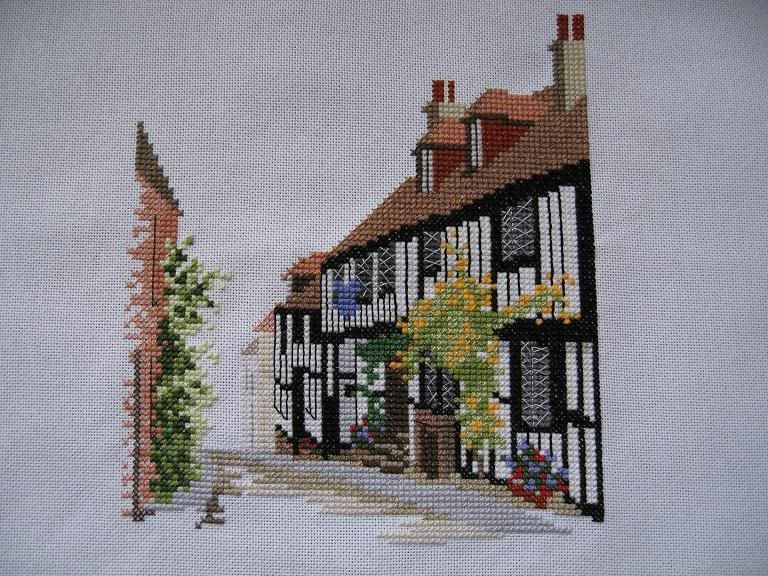 I'm back working on Damask Roses, although it's not really honking my hooter. Maybe I'll start something new...