I've been back in New Zealand since Thursday... my body clock is beginning to work it's way around to New Zealand time (so hopefully I'll stop waking at 4 in the morning LOL). So far I'm still happy living in the after-glow of my holiday and haven't succumbed to post-holiday blues like OH.
I've been looking through my 700 or so holiday photos and I just didn't know which ones to share, so here are a couple of randomly chosen shots.
This is the resort we stayed at in Cyprus. I loved Cyprus... we arrived just as a red sun set in a dusty sky - what a welcome! Cyprus was hot like I've never felt hot before - but they had great shopping, great entertainment, great food, great people, great weather...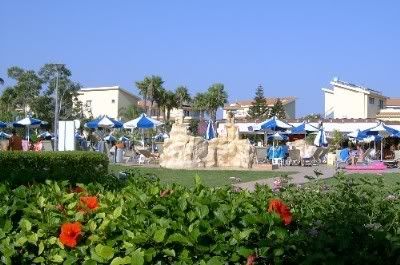 Here's a beautiful Oranguatan at the Singapore Zoo. (This one's for you Steve Irwin "the Crocodile Hunter" who sadly died today).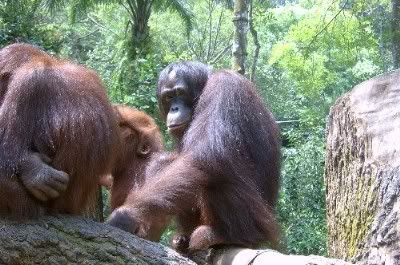 This is the house OH and I spontaneously purchased in Rye, Sussex (oh did I mention, in our dreams!?!!).
Here's a rare photo of me with my eyes open, on the beautiful Antrim coast in Northern Ireland.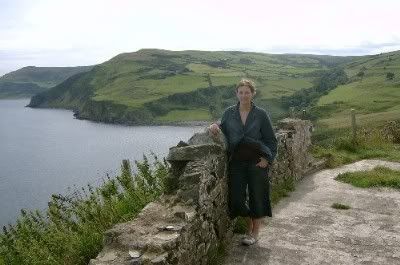 I will add some more photos to my Webshots album over the weekend. If anyone is interested I will post a link once done.
Unfortunately, I didn't do any stitching on holiday - but I did raid JEMs in Canterbury, and picked up a few magazines on my travels too - so I was thinking about stitching, if nothing else.
I have briefly looked at a few blogs, it looks like there's been lots of stitching and blogging going on - I have a lot to catch up with!