I ended up starting this cute sampler, and this is my progress so far. Unfortunately, I've been in a flu-enduced haze this week and can't for the life of me remember what day I started it.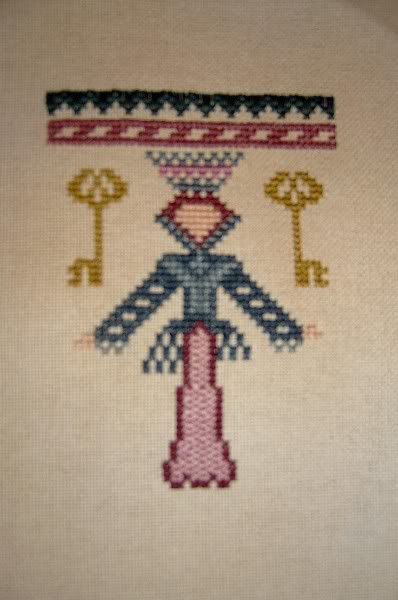 I think I've been stung on TradeMe (like Ebay). I sent a lady a cross stitch chart before she paid for it, and now she's not communicating and not paying (she's had the chart a month). She paid promptly for a previous auction, which was what probably lulled me into a false sense of security. I even suggested she send it back if payment was a problem. Still no response. There's a lesson in this for any stitcher trying to destash - DON'T be trusting (put your business head on). Unfortunately, not everyone out there is as nice and well-meaning as our fellow bloggers. Sad but true.
I'll get over it though... and fast - 'cos I'm off on holiday in just over a week. Wippeeeeeeeeeeeeeeeee!!!!!!!