I haven't blogged a whole lot lately about stitching... but I have been working away on my exchange piece - and tonight I finished it (in time for tomorrow's posting date). Hurrah. Here's a pic (you can click on it for a clearer view) -
I received the latest monthly installment of Rainbow Club fabric from Country Stitch today. It's a lovely blue called 'Seaside'. I haven't yet thought about what I'll stitch on it.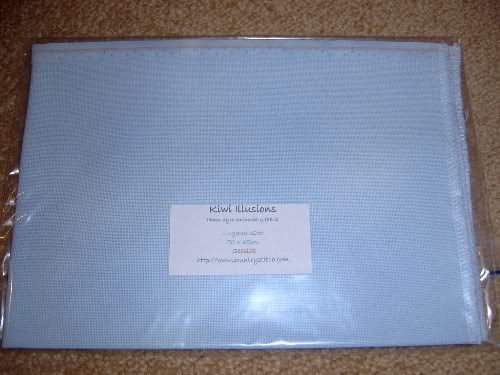 You would be forgiven if you thought I only had one cat - Tess. She is mentioned regularly on this blog because she's such a pesky, lively character. But I do have two other cats who I love just as much - Meg and Giggsy. So here's a pic of the big fella having a wee sleep tonight. Meg stole his beanbag, so he's had to retreat to the bedroom.
Giggsy was named after a Manchester United star - Ryan Giggs (OH is a big Man U fan) - and would you believe it OH's work mate was up the town today and a radio station was giving away miniature World Cup footballs - and he got one especially for our Giggsy. LOL.
I can't believe it is Friday again tomorrow, and on Saturday just six weeks until our holiday! Some Northern Hemisphere sunshine will be fantastic, it's been very, very cold here lately.
Enjoy your weekend!