Wow, it's been a while since I posted. I worked on a Popcorn freebie after my last post, but he's been abandoned with just his inner ear to go because I just wanted to get back to Damask Roses. I am even thinking of taking her overseas with me in a few weeks. She's a fairly easy stitch due to the big blocks of colour and I am hoping there'll be plenty of relaxation time, despite the full schedule. It might be quite apt for her to be my travel project since she's Grecian and once place I'm going to is Cyprus!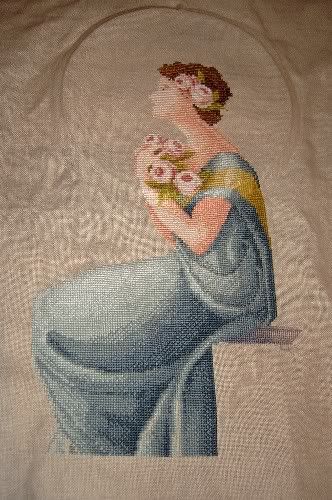 I am looking forward to some guilt-free stash spending after the holiday (and on holiday, of course). There are so many charts I like at the moment, but then I remind myself that I just never know what lovely stuff I might see on my travels. I did pick up this magazine last week though, since I hadn't bought any in quite some time. It has a few nice projects in it - including Ladye of the Castle which is a cute sampler.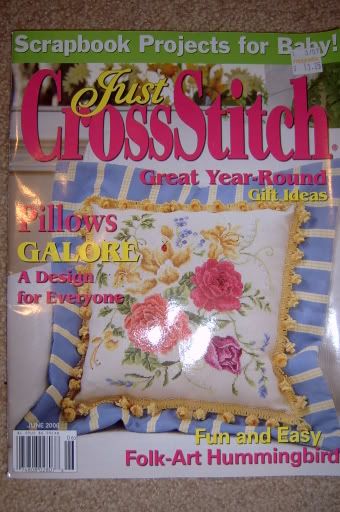 It's freezing here, the Tararua mountains have a very thick covering of snow on them, and have had for over a week which is quite unusual for this mild corner of the world. Here's hoping you're keeping warm or cool, depending on where in the world you may be.