Our wee Tess is a pretty feisty soul who isn't afraid of anything, or so we thought, until we pulled out this old draft stop last night. She's been doing a lot of walking backwards away from it in the past 24 hours! LOL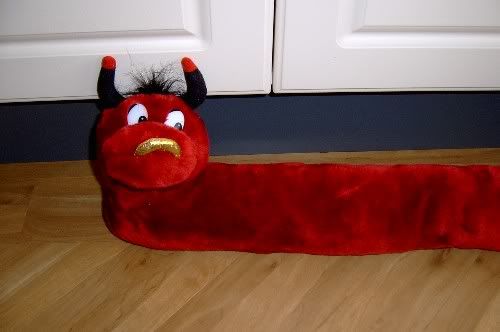 I've had a good stitching week (mostly due to not being online so much while OH was using the computer to do an assignment for his business management course), so here's my progress on Damask Roses. I've really found my va-va voom again.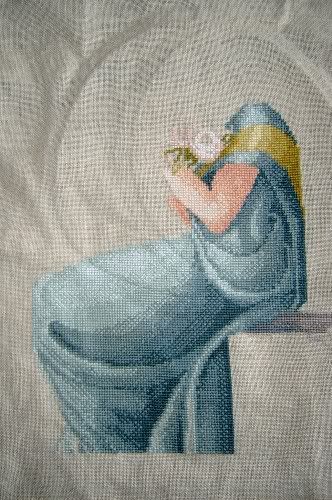 Now for something a little different. Are you drawn (either conciously or sub-conciously) to embroidered items? I have realised recently that I have a few items that fit in with my stitching interests, even though that wasn't the reason I chose them.
This is a bag I bought recently for when I go on holiday in July...
This is a summer blouse I have which has embroidery around the neckline and arms. I can't show the whole thing because it's not ironed :-)
These are some summer pants I bought when I lived overseas. These pants caused a stir in Bali... I was walking around a mall in Denpasar and there were people tapping their friends and whispering and pointing at the embroidery on my pants. This puzzles and amuses me to this day!
This is my purse which also has beading on it...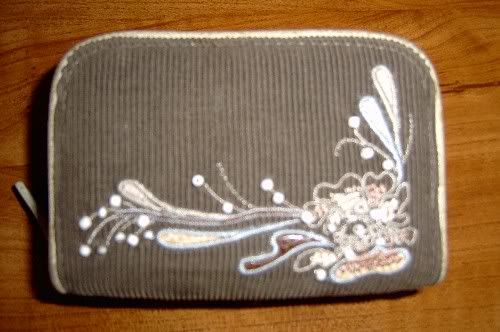 And finally, this is a purse on a string which my Dad bought me back from a trip to India. It currently houses my iPod.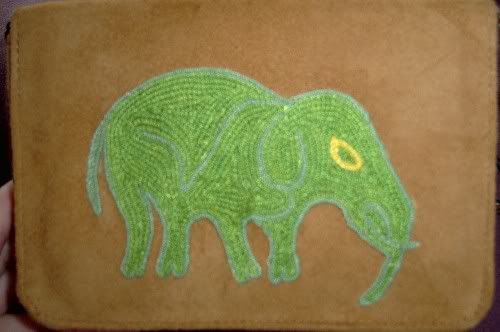 Hope everyone has a great weekend!