Hooray, after a couple of weeks of no stitching I've found the bug again. Here's what I've been stitching on for the last two evenings, it is 'The Cat's Meow' by the Drawn Thread. I'm loving the bright colours after all that blue on Damask Roses (the only time I've touched DR in the past month or so was today... when I picked it up and put it away in my stitching drawers!).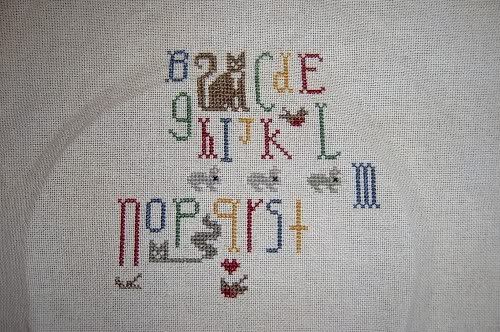 OH is out at a fancy dress party tonight, he hired a costume and went as a Fish. His friends weren't expecting him to go, let alone go in such an outrageous costume... so it will be great to hear how everyone reacted. I was invited, but preferred a night in... to do some stitching (of course)... and boy I'm glad I did, it is one cold night out there.
Hope you have a great weekend!