I've been enjoying my holidays - stitching, scrapbooking, having visitors, going out, shopping, spending time with my family... but I am starting to get a bit fed up with all the eating!
We took our visitors out for the afternoon yesterday, and luckily caught the only bit of sunshine we've seen this summer. We came across this lovely English garden (my favourite style of garden) at Kaitoke Country Gardens.
There was plenty of other pretty scenery, unusual plants and sights to see. Locals might be interested to know that it is free to wander the gardens.
The evening was topped off with a BBQ (more eating!), and this fiery sunset - courtesy of the smoke and ash in the atmosphere from the Australian bushfires. Stay safe if you are reading this from across the Tasman.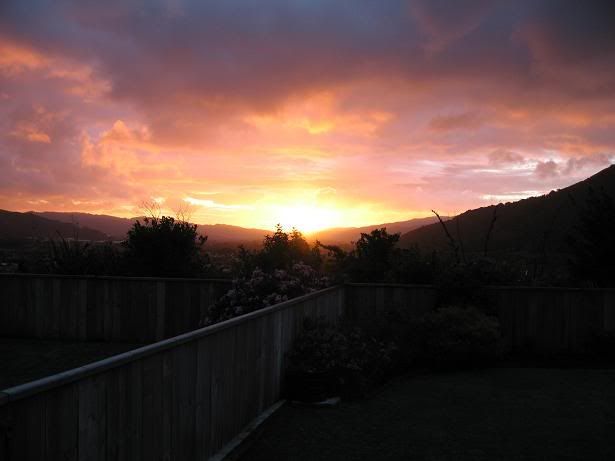 I see a lot of bloggers are listing their goals for next year. Mine are, once again, very simple - stitch and enjoy. Although, I am going to add one more for 2007 - count more regularly and more carefully - I've done way too much frogging in recent months.
Finally, I'd like to wish everyone all the best for 2007.