We finally gave the wee kitty a name. I love period dramas, so she has been named Tess after Thomas Hardy's 'Tess of the D'Ubervilles'. She was a bit of a stray too, so it is rather fitting.
In between being mauled by the very affectionate Tess and chasing her around when she is doing what kittens do, I've managed a little stitching. Here is Bent Creek's Signs of Winter so far...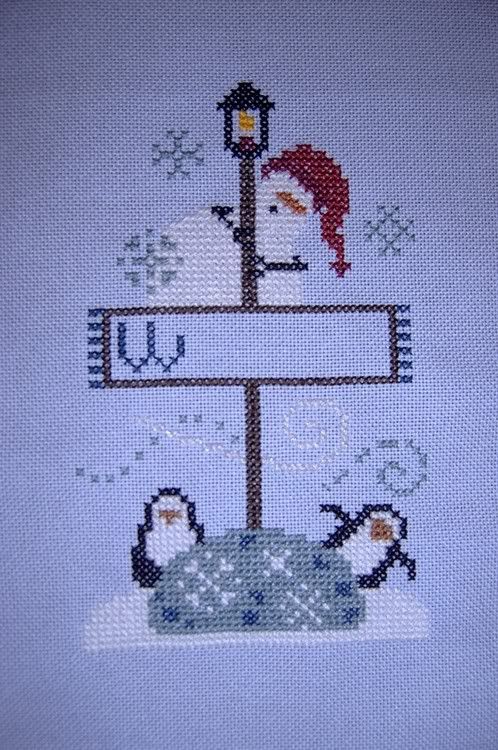 I am disappointed with the chart. It is a small chart and has two fairly major errors. There is one symbol missing from the key, and they have given an incorrect number for another thread. DMC 3720 does not exist, and I believe it should be DMC 3750 (in case anyone else is contemplating stitching this chart using DMC threads). But hey, when you think of everything else going on in the world right now it is nothing.