We are currently having a new fence built around our backyard. When my OH picked me up last night he said the backyard looked like a bomb had gone off in it. I didn't realise how much he WASN'T joking!!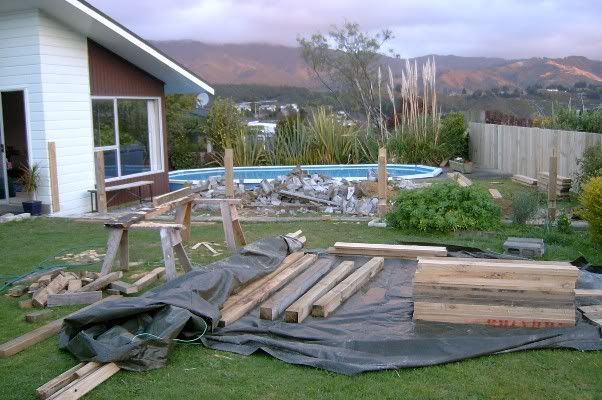 Still, it is already looking sooo much better so it is worth the mess (guess what we're doing this weekend? Yep, hiring a skip to get rid of it all! What fun that'll be!)
I couldn't resist these additions to my mag collection this week. There are some beautiful designs in all of them. I am particularly taken with the badger design in Quick & Easy, it's gorgeous! I think Quick & Easy has improved greatly as a magazine from when I first purchased it back in about 1998 when I was in the UK.
I'm currently working on a small badger design which only involves DMC 310, it's a real cutie and was actually in one of my older additions of Q&E. Will share a pic when done.