Today was relatively mild, my OH installed my water feature for me (thanks Honeybuns), my first spring flower bloomed (an Iris), and I was busy looking at my brightly coloured Polyanthus plants... and then I remembered, it's still mid-Winter. It was a nice almost-summer feeling, while it lasted.
Meg was keen to check out the water feature -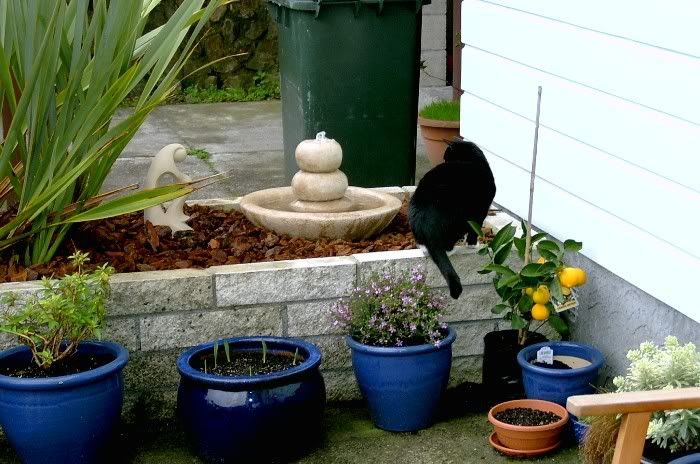 But Giggsy would only look from afar...
Meg is especially obsessed with running water. Today I looked out the window and both her and Giggsy were sitting ON the road fascinated by something I couldn't see. Then I realised my OH was letting a bit of water out of the pool and it trickles down the street, and this was what was engrossing them!
I plan to spend tomorrow stitching, it is supposed to be very wet tomorrow and my OH is doing a business course and has an assignment to do, so it will be the perfect opportunity to indulge for the day.