Day Surrendering to Night by Kustom Krafts...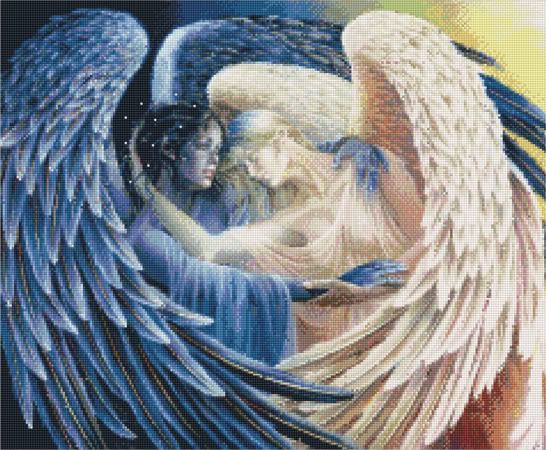 It conjures up similar feelings to that of the Heavenly Kiss by Delatour Designs (now out of print I believe) which I bought the pattern for at Olympia in 1999. My Mum is stitching it up for me.
Oh how I wish there were more stitching hours in the day!